UK Agents for Uhlig Enamelling Kilns
The Enamel Shop.com
Enamelling Kilns
We have a full range of enamelling kilns with a variety of firing chamber sizes - pick the model most suited in relation to the size of items to be fired and the maximum temperature required. Model availabe are U5, U5T, U15, U24ST, U42, U82.
Regulators and Pyrometer
We have a full range of temperature control and measuring devices, whether digitally programmable or not, to suit whichever craft application you are practicing.
Our product ranges can be accessed by clicking on the product buttons on the left menu
The Enamel Shop - All Rights Reserved 2008
Starter Kits & Craft Packs
Starter Kits containing everything you will need to start enamelling, including all tools, copper, enamels and decoration media.
Packs of enamels transfers decoration media, copper and transfers. Perfect for educational projects.
The U5P Bead Kiln
This kiln has been designed for the manufacture of glass beads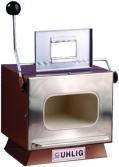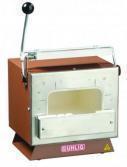 The Enamel Shop Established 1976
The Art Clay (PMC) Kiln
These kilns; Art Clay Silver and Art Clay Gold  have been  specifically designed for the drying and firing of precious metal clay.